The members of our research program come from different universities and research units: UMR 7330 : CEREGE, UMR 7154 : IPGP, Institute of Geological Sciences, Univ. Bern (Switzerland).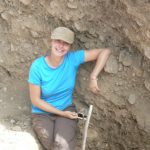 Magali Rizza
I am Assistant Professor since November 2013 at CEREGE (Aix-Marseille University) and I'm a member of the "Nucléides Cosmogéniques" team. After a PhD achieved at Géosciences Montpellier in 2010 in active tectonics, I completed a two-year post-doctoral experience at Earth Observatory of Singapore (Nanyang Technological University) and a one-year research fellow position at Bullard Labs (Cambridge University). My work focuses on earthquake geology and paleoseismology. I am particularly interested in active tectonics to better understand the seismic cycle along faults that produced large historical earthquakes. In my research projects, I applied several different techniques such as high-resolution satellite imagery, topographic analyses, trenching techniques and quaternary dating methods. I have been trained in luminescence dating methods at the USGS luminescence dating laboratory during my PhD, under supervision of Shannon Mahan, and have continually updated my technical training. I also have a wide experience in cosmogenic dating methods and have already performed multi-dating approaches in different geological settings.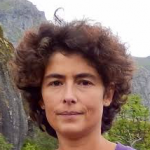 Lucilla Benedetti
L. Benedetti is a researcher at CEREGE-CNRS since 2004. She has been supervising 6 PhD and 4 MSc students and trained 20 others on the use of cosmogenic nuclides for active tectonics studies and landscape evolution since 2001. She has been PI of several funded projects over the last 10 years on seismic hazard in the Mediterranean. She is the leader of the Geodynamic and morphodynamic team at CEREGE and managed the 36Cl preparation laboratory a CEREGE. Her work is mainly focused on better understanding of surface processes and in particular related to tectonics and earthquake hazards. She has developped applications of cosmogenic nuclides such as 36Cl to date past earthquakes and quantify fault slip-rates in carbonated environnements.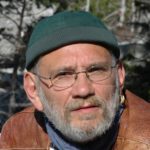 Didier Bourlès
Development of the Accelerator Mass Spectrometry (AMS) technique and application of cosmogenic nuclides to the quantification of Earth's surface processes: My research interests focus on improving the AMS technique performances for commonly used cosmogenic nuclides such as 10Be, 26Al, 36Cl and 129I, on developing detection procedures for new cosmogenic nuclides of interest, on improving our knowledge of the production mechanisms of the cosmogenic nuclides, and on applying cosmogenic nuclides to the quantification of the various processes (tectonics, climate, ...) affecting and modelling the Earth's surface over the last few millions years. In conjunction with my position as Professor at Aix-Marseille University, I teach courses in geosciences and geochronology. In addition, I have mentored and still mentor PhD students on the analytical techniques and interpretive approaches associated with the application of cosmogenic nuclides to earth science problems.

Régis Braucher
My research interests focus on applying cosmogenic nuclides to the quantification of the various processes (tectonics, climate, ...) affecting and modelling the Earth's surface over the last few millions years. To do so, I am working on improving our knowledge of the production mechanisms for commonly used cosmogenic nuclides such as 10Be, 26Al, 36Cl. I have also developed the depth profile approach allowing the direct determination of both exposure age and denudation rate affecting the studied surface.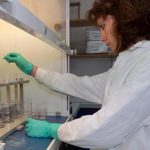 Laetitia Léanni
I'm an assistant Engineer working at CEREGE. I'm deeply involved in chemical and mineral extractions and in charge of samples preparation for different working projects. During the GATE project I will mainly prepared samples for 10Be and 26Al measurements. I also will be trained to luminescence chemical protocols and be part of the OSL team.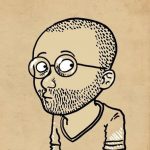 Valéry Guillou
I'm an assistant Engineer working at Aix-Marseille University and a member of the "Cosmonuclides Team". I'm deeply involved in chemical and mineral extractions and in charge of samples preparation for projects running 36Cl and 10Be samples.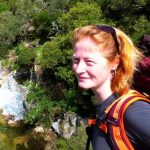 Irene Schimmelpfennig
I am a research scientist (CNRS) at CEREGE (Aix en Provence, France), integrated in the research teams "Geochemistry and Geochronology" and "Cosmogenic nuclides". Since my doctoral studies at CEREGE (2005- 2009), supervised by Lucilla Benedetti and Didier Bourlès, I have been focusing on the methodological and analytical development of the surface exposure dating method using in situ cosmogenic nuclides, in particular 36Cl, 10Be and in situ 14C. One of my principle research activities is centered on production rate calibrations. Since my postdoc period at LDEO (New York, USA) (2010-2012), supervised by Joerg Schaefer, an important part of my research is also focused on terrestrial paleoclimate investigations based on the reconstruction of glacier fluctuations using cosmogenic nuclide dating of glacial landforms, i.e. moraines and glacially polished bedrock.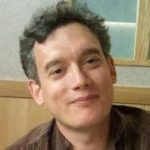 Lionel Siame
As a scientist, I am interested in understanding how continental lithospheres respond to either tectonic or external forcing along convergent plate boundaries. My research work is based on observations, analyses and measurements, and aims at identifying and quantifying the active deformations as well as tracing the evolution of tectonic regimes through a combination of complementary approaches (tectonic, structural geomorphology, in situ-produced cosmogenic nuclides). Combined with data from geodesy, remote sensing or seismology, this strategy allows apprehending the deformation of continental lithospheres over several ranges of spatial (from several meters to several hundred kilometers) and temporal (since the present up to several million years back in the past) scales. I have been working on areas located in South America (Argentine Precordillera and Peruvian Cordillera Blanca), France (Provence), Morocco (High-Atlas and Anti-Atlas), Iran (Kopet-Dagh) and Taiwan.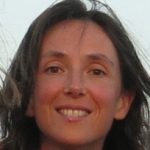 Martine Simoes
Martine Simoes's research activity is focused on the kinematics of deformation in active orogens over different time and space scales, from earthquakes to long-term mountain-building. Her main tools are based on the quantification of deformation at an intermediate time scale (10s to 100s kyr) based on the analysis of the morphological record of deformation. From there, the link to shorter or longer term processes is permitted by the integration of other geological data (structural geology, petrology, thermochronology, sedimentology, seismology, geodesy, etc). She acquired a valuable experience by investigating convergent settings, such as Taiwan, the Chilean Andes, or more recently the Himalayas of Bhutan. - Geomorphology and active tectonics : how does the landscape respond to active deformation ? In turn, how can we quantify active tectonics from observed morphologies ? - Interactions between active tectonics and surface processes - Seismic hazards.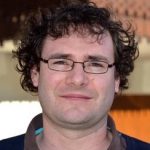 Pierre Valla
My primary research interest is to understand the physical processes shaping the Earth's surface, which is subject to different interactions and feedbacks between tectonics, climate, erosion and bio-geochemical processes. Establishing a comprehensive knowledge of this integrated and dynamic system thus requires quantitative techniques at the discipline boundaries within Geosciences and especially in Geomorphology. I am currently a senior scientist at the Institute of Geological Sciences (Univ. Bern), managing the Luminescence laboratory, with ongoing research on both Alpine geomorphology and the development of luminescence methods for Quaternary geology. After a PhD in Glacial Geomorphology achieved at the University Grenoble-Alpes (2011), I have been a postdoctoral researcher (2011-2013) at the ETH Zürich (Switzerland) working on landscape evolution in high-latitude glaciated environments. I then got a senior researcher fellowship at the University of Lausanne (2013-2016) to focus on the development of novel earth- surface geochronological tools to quantify surface processes at different spatial/temporal scales in tropical volcanic environments. My scientific work is based on a multi-disciplinary approach, integrating geological and geochronological data with numerical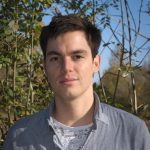 Brice Lebrun
Brice Lebrun is a post-doctoral researcher in quaternary geochronology specialized in palaeodosimetric dating methods such as optically stimulated luminescence. In- terested in methodological developments of the dating method itself, especially dealing with micro-dosimetry. Also interested in human evolution and the palaeolithic period.